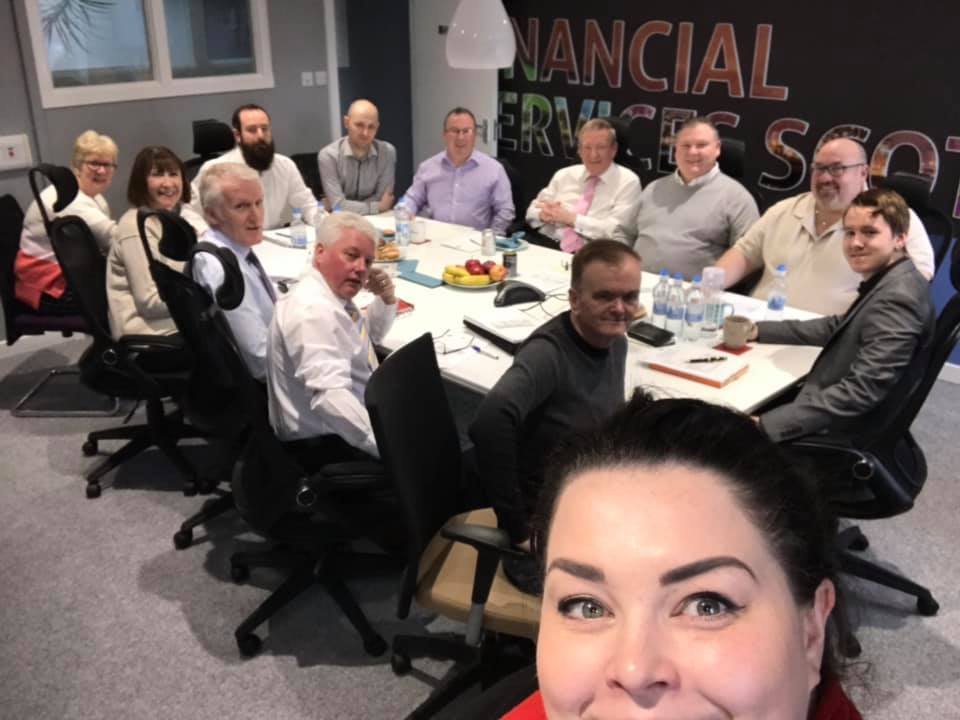 2018 - The most successful year yet for Financial Services Scotland
February 8, 2019 |  3years | NEWS AND INTEREST
As we enter 2019, after a well-earned break over the festive period, I thought it would be great to reflect on the last twelve months and share some of our proudest moments with you all.

2018 was by far the busiest and most successful year we've had since opening the business in 2011 and we welcomed almost 200 new customers through our doors in addition to servicing our long-standing loyal customers. Our new signage outside brought us to the attention of so many people who didn't know we'd been working in the town for over seven years.
It was a truly fantastic year for our clients and we've seen countless milestones achieved over the year – from buying first homes, to welcoming newborns, to retiring after many years of work - and to be entrusted with your finances for the most important stages of your lives is a privilege we never take for granted.
In addition to all the wonderful successes of our clients, we've had some of our own:
Our New Office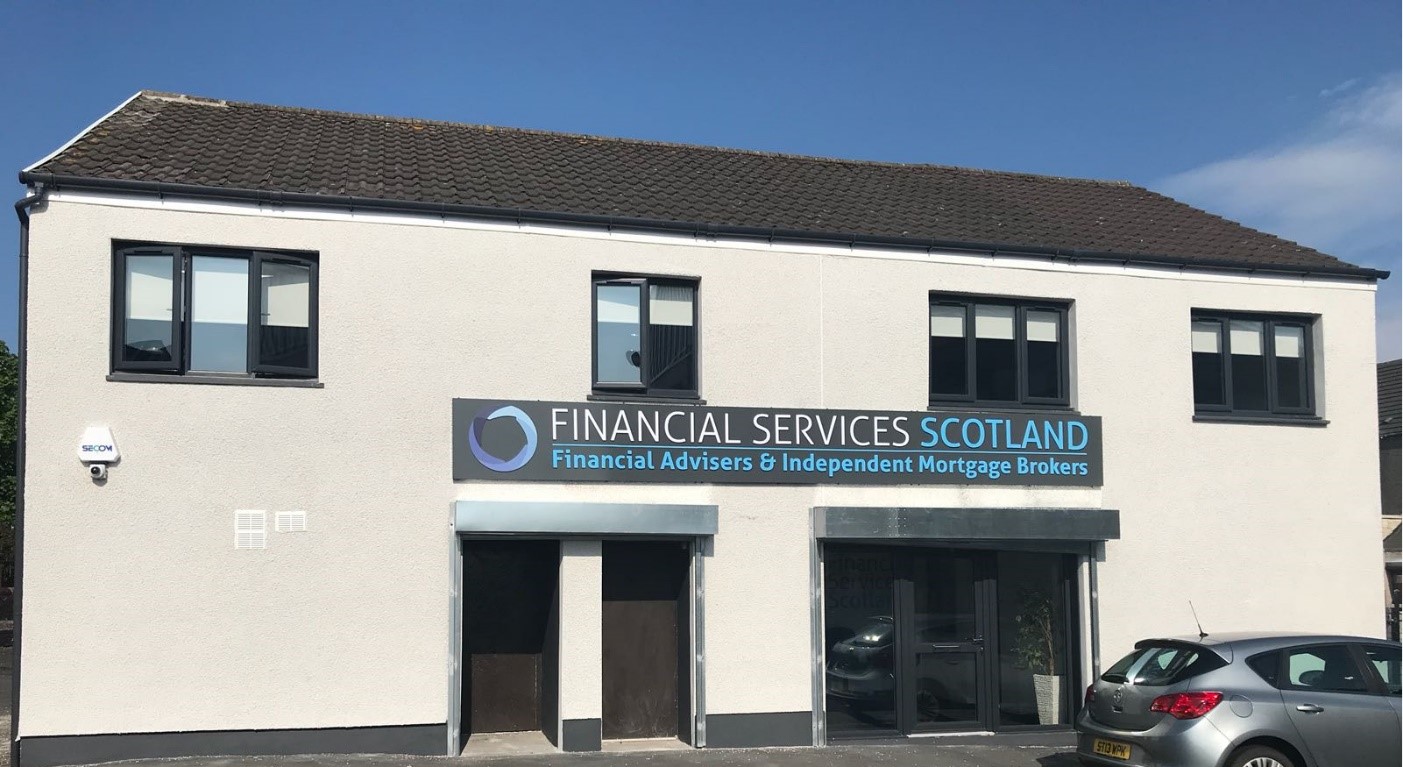 When we originally opened our office back in 2011, it was only ever intended to be an admin base, as our advisers always came to you. We had a team of two administrators, housed in a small office in Stevenston who looked after everything.
The business has grown exponentially, as has the need for customers to come to us – so with our ever-growing team we decided to take the plunge and move to our own premises.
We opened our new office in Glebe Street in April 2018, after six weeks of renovations, and we couldn't be prouder of how it looks and the feedback from our neighbours, local businesses and of course our customers has been fantastic.
We used a host of local businesses to get the place ready for us including Roofguard Ltd, Clyde Studios Ltd, James MacNamara plastering and Halo Communications. The quality of work by these expert teams has been second-to-none and we are beyond proud of how the office has turned out.
We now have ample office space for appointments, a board room for meetings and plenty of space for our ever-growing team.
As a Stevenston girl, born-and-bred, I am so proud of our new office and how we've transformed a run-down building just off the main street into something bright, vibrant and welcoming.
Our New Team
With our expansion, and a huge surge in demand from customers came the creation of new job opportunities.
We welcomed four new staff to our team –
Maura Johnston
Maura
joined the team at the beginning of 2018 as a Chartered Financial Planner and brings with her decades of experience in Financial Services. Having previously worked at Skandia, Zurich and Friends Life. Her knowledge, expertise and passion for financial planning is inspiring and it's a pleasure to have her on board.
George Poole
George
joined the team in October 2018 as our General Manager, due to the ever-increasing workload in the office and has come on board to keep the team organised and ensure everything runs smoothly for our clients.George worked for the Royal Bank of Scotland for 40 years, most recently as a Regional Manager and brings a wealth of industry experience and management experience to the table and will have the office running with military precision!
Patrick Hollywood
Patrick
joined the team in March 2018 as an office administrator after working in KA Leisure and XS Stock. Patrick looks after the day-to-day running of the office and is on hand to welcome clients when they come in. Patrick has had no previous experience within the financial services sector however has taken to it like a duck-to-water and is an integral part of our team.
Wendy Kane
Wendy joined the team when we opened our Glebe Street office as our cleaner and we truly wonder how we ever coped without a Wendy in our lives! Our offices are immaculate, she is always on hand with a cuppa and she never fails to have a smile on her face.
Our New Qualifications
We pride ourselves in always having the most up-to-date knowledge and ensuring all our staff are trained and qualified to an excellent level and this year was no exception.
2018 saw our head Pension Paraplanner,
Connor Taylor
, gain his Diploma in Financial Planning (Dip PFS) – the culmination of 18 months of studying and a fantastic seven exams sat and passed. This is a fantastic achievement, and one which normally takes advisers around three years so to achieve this in such a short space of time is testament to Connor's hard work and dedication.
I personally gained a further two qualifications towards my Diploma and am now half-way there, and I'm hoping 2019 will see the second half passed and completed.
Our New Social Media & Website
We finally, after many months of putting it off, launched our social media platforms – with a brand new Facebook and Instagram and a new mobile-friendly launch of our website. With us being total amateurs, we utilised the support of Business Gateway who provided us with some training and gave us 1:1 support through their Digital Boost function, putting us in touch with NS Design Ltd – social media extrordinaires! – who gave us a crash course in web design, social media engagement, search engine optimisation and lots of other interesting things! The training was fantastic and gave us a lot of food for thought and we are hoping to become a tad more proficient in 2019!
2019 and beyond…
So what does 2019 hold for Financial Services Scotland Ltd?
We want to help our team grow their knowledge and expertise continue
Grow our social media presence
And the most importantly of all – we want to continue doing a stellar job for our clients, old and new.
2018 was a fantastic year for us, and we are truly excited for what 2019 will bring.
Thank-you all for reading and for your continued support. Here's to another brilliant year!