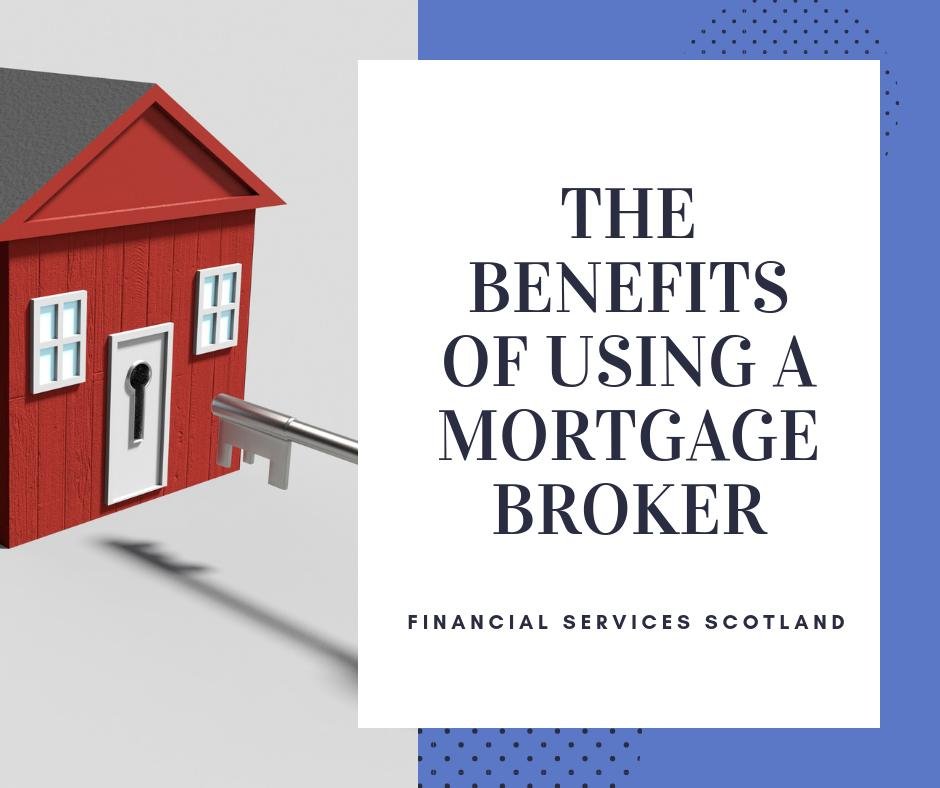 The Benefits of Using a Mortgage Broker
April 16, 2019 |  3years | NEWS AND INTEREST
The Benefits of Using a Mortgage Broker
You've probably all heard the term Mortgage Broker and I'm sure with this you will understand that a good chunk of my job involves arranging mortgages. Put simply, a mortgage broker works as an intermediary between you, the customer, and a lender.
"Why would I use a broker when I could just go to my own bank?" is something I get asked quite often and is a good and valid question, so I thought it would be a good time to explain the benefits of using a mortgage broker!
So why use a mortgage broker?
1. We have access to a range of products across the Market
One of the most important benefits of using a broker is that we are not tied to one particular lender, therefore we don't have a limited range of products to choose from. Banks and Building Societies will offer their own products, and their advisers will only be able to give you advice on these, meaning there might be a more suitable mortgage deal for you out there, but you just don't know about it.

As brokers we have access to a comprehensive range of mortgages and loans from across the market meaning we are in a great position to source a fantastic deal for you and have access to a wide range of lenders, including specialist lenders, to find a deal that's right for you. Our advice is impartial and tailored to your needs, with no bias towards a particular lender. We are also fortunate enough to receive some fantastic intermediary exclusive deals meaning you wouldn't be able to get these by going direct.


2. Our hours are flexible
If you're arranging a mortgage, there's a good chance you might be working during the day, looking after children or just generally quite busy – so the typical 9am – 5pm hours of banks won't suit everyone.

As brokers, we have more flexibility with our hours, meaning we can see you when it's most suitable. Evenings or weekends? No problem.


3. We do the legwork
Buying a home or trying to find a new mortgage deal can be stressful, and finding the right deal for your needs and circumstances can involve a lot of research, paperwork and completing applications.

With a mortgage broker, we do all the hard work for you. We get to know you then do our research behind the scenes, complete all the relevant paperwork, apply for decisions in principle and progress these to full applications – meaning you don't have to give up your hard-earned and valuable free time to do this. We keep you updated throughout the process and can answer any and all questions you might have.

We also have a superb network of contacts across our lenders and providers, meaning we know who to go to when we need additional support with a case (i.e. strict timescales for completion!)
4. We work with your circumstances
Lenders have lending criteria and policies in place that they can't veer from, meaning that if you don't meet these, your application could potentially decline.

As brokers, we get to know you, and understand your circumstances in full. This allows us to find a lender, and mortgage deal that works with your circumstances. If you have impaired credit (such as missed payments, defaults, CCJs, IVA/Trust Deed or a bankruptcy), a criminal conviction or even if you're buying a non-standard property – using a broker can help you navigate the nuances of each lender's criteria, ensuring that you get a deal that suits you and has a high chance of being accepted.


5. We don't just arrange a mortgage then leave you to it
Once your mortgage offer issues, you can often be left to it, however our job doesn't stop until you have your keys. We act as a point of contact for you, the lender and also your solicitor, ensuring everything runs smoothly throughout the conveyancing process.

We can arrange Buildings and Contents insurance, sending the policy schedule directly to your solicitor so they have this for your anticipated completion date. We also review your life insurance arrangements, and can help you arrange adequate protection so that if you become unable to work through illness or injury you still have an income, and can even arrange for a lump sum to be paid to clear your mortgage balance should you become critically ill or pass away.


6. We provide advice, therefore you have additional protection
As fully qualified and experienced brokers, we always have a duty of care to provide you with suitable advice, and your experience as a customer is of paramount importance to us.

As brokers, we provide you with financial advice, therefore if you are unhappy with the advice you've been given or feel it has not met your needs, you have recourse to complain.

So if you're buying a home, remortgaging or looking to do home improvements we offer a free initial appointment, with no obligation.

Call us on 01294 539267 to arrange an appointment or complete our contact form.


Financial Services Scotland Ltd is an appointed representative of Personal Touch Financial Services Limited, which is authorised and regulated by the Financial Conduct Authority.
YOUR HOME MAY BE REPOSSESSED IF YOU DO NOT KEEP UP REPAYMENTS ON YOUR MORTGAGE
We normally charge a fee for mortgage advice; however this will be dependent on your circumstance. Our typical fee is £495.
Financial Services Scotland Limited act as a credit broker not a lender