Financial Services Scotland
Financial Services Scotland Ltd
are a mortgage broker based in North Ayrshire. Our team of Mortgage and Protection advisers are based in Stevenston and are available for face-to-face meetings.
We offer advice on mortgages, life protection, business protection and general insurance, including home and private medical insurance.
From buying your first home to refinancing our advisers will guide you, providing solutions tailored to your needs and giving expert advice at all stages of your journey, giving you comfort that we have you covered at all of life's major milestones.
We pride ourselves on exceptional service, building lasting relationships based on trust and ensuring our clients receive top-quality advice. We don't work on behalf of any lenders, insurance companies or protection advisers – our client is you, meaning we look after your best interests at all times.
We recognise that every customer's circumstances and objectives are different. Therefore, the more we get to know you, the more solutions we can recommend to help you achieve your financial goals, now, and as they change over time.
Our goal is your long-term financial security and prosperity and we continually survey the market place to find solutions that are just right for you.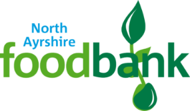 Proud supporters of the
North Ayrshire Foodbank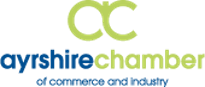 Proud members of the
Ayrshire Chamber of Commerce
YOUR HOME MAY BE REPOSSESSED IF YOU DO NOT KEEP UP REPAYMENTS ON YOUR MORTGAGE
We normally charge a fee for mortgage advice; however, this will be dependent on your circumstance. Our typical fee is £495


Check that this mortgage will meet your needs if you want to move or sell your home or you want your family to inherit it. If you are in any doubt, seek independent advice
Please note that all calls are recorded for training and monitoring purpose